Steve Jobs (1955-2011) Passes Away, leaving behind a 'ding' in the Universe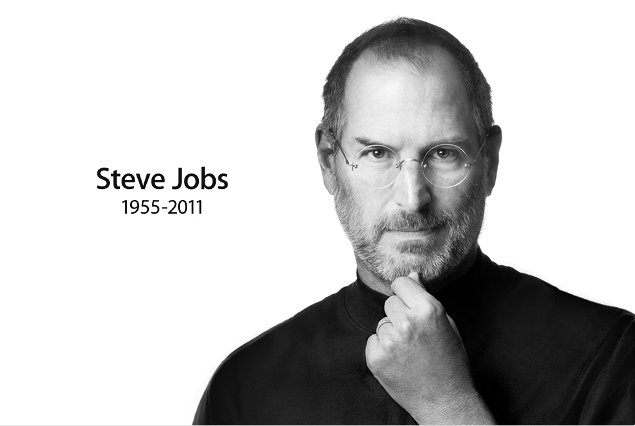 Steve Jobs, (1955-2011)
a great visionary,
who was the key behind a company that changed the world of computing and entertainment,
passed away a few hours ago, on October 5, 2011, aged 56,
peacefully, after a brave struggle with Pancreatic Cancer.
He was a Legend in the modern industry and was successful in 'making a ding in the universe', as he once wanted.
The modern world mourns his loss along with his family, and Apple, the company he co-founded with Steve Wozniak.
He continues to live in our hearts.
To get an idea about the 'ding' he left, watch the following video:
[Click] here for the Full Transcript of the Speech.
[Click] here for a high-res version.
[Click] here to know more about Steve, from Wikipedia.
[Click] AllAboutSteveJobs.com seems to have a better and good-to-read bio.
And here are some more stuff that relates to what he proclaimed and practised (from Apple's old ads):